February is Black History Month, which pays tribute to generations of African Americans who struggled through adversity in the United States. This month we reflect back on the important stories that have too often been over looked from our black community here in Salem, MA. We all play a role in the proliferation of this knowledge, and through these resources below we can continue the process of educating ourselves. Here are several ways to celebrate and learn during Black History Month in Salem.
Salem's Black Heritage Trail
This self-guided tour for your smartphone was produced by Voices Against Injustice. It is a free download for your smartphone. (Download the UniGuide mobile app and select "Salem's Black Heritage.") The tour includes 24 stops around town that are associated with Salem's Black history. It covers historical figures and events spanning from the role of Tituba in the Salem Witch Trials to the success of contemporary author Stephen Hemingway.
Black Diaspora History Month Exhibit, and Pop-Ups at Old Town Hall 
As part of Black History Month, the City of Salem and Salem United. Inc, an organization dedicated to uplifting, educating, informing and unifying individuals, businesses and organizations, have partnered together to fill Old Town Hall with month-long activities entitled the "Black Diaspora History Month Expo", which will be free and open to the public. Diaspora refers to those who are descendants from Africa.  The largest African Diaspora populations are Brazil, United States, Haiti, Dominican Republic, Caribbean, West Indies and Colombia.
Throughout the month of February attendees can anticipate a wide range of activities, such as dance, exhibits, reading clubs, mural painting, and more. On February 24th and 25th from 1pm – 8pm join vendors for a pop-up market place at Old Town Hall. Show a variety of hand crafted good and support Salem's black creator community.
The Remond Family
Flyer for Anti-Slavery Meeting Attended By Charles Lenox Remond
Visit the graves of John Remond and members of the Remond Family at Harmony Grove Cemetery. John Remond was an immigrant from Curacao who ran a successful catering business in the early 19th century. He was responsible for planning important events like Salem's 200th anniversary and a dinner for President Andrew Jackson, both at Hamilton Hall. Remond's children, Charles and Sarah, were known for their activism during Salem's abolitionist movement in the mid-19th century.
Black History Month Literature with Salem Public Library 
Join the Salem Public Library, Wednesdays at Old Town Hall for their free pop-up library series. Old Town Hall will be stocked with a variety of books regarding Black History Month and Black Literature. Titles include adult non-fiction works such as Begin Again by Eddie S. Glaude Jr., adult fiction like Seven Days in June by Tia Williams, and childrens books like Schomburg; The Man Who Built a Library by Carole Boston Weatherford. These resources are free for the public to use and are great resources for Black History Month, and all year round. Find a cozy spot in the historic building of Old Town Hall and lose yourself in a book for a few hours. 
African Americans in Essex County, Massachusetts: An Annotated Guide
Add African Americans in Essex County, Massachusetts: An Annotated Guide to your resource library. Published by Salem Maritime National Historic Site the report was released on February 1, 2022. The report identifies a systemic exclusion and marginalization of Black people in archival records. Consequently, lived Black experience remains underrepresented, or sometimes totally absent, in historic interpretation and public memory of 17th, 18th, and 19th century Essex County and New England. The report seeks to address this absence by providing a comprehensive guide on how and where to locate resources for sharing honest and inclusive Black history.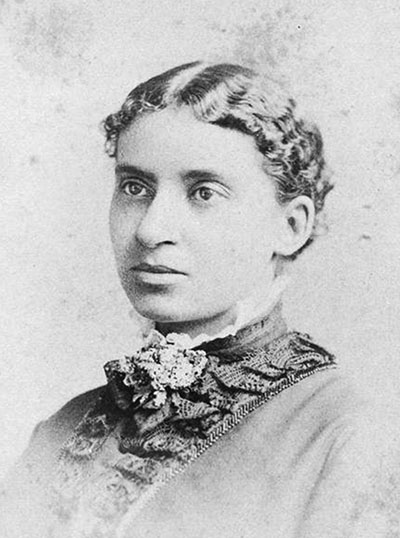 Charlotte Louise Forten Grimké
Learn about Charlotte Forten (1837 – 1914), for whom Forten Park on Derby Street has been named.  A graduate of the Salem Normal School (now Salem State University) class of 1856, Charlotte Forten was Salem State's first African American graduate. During her life, she was an abolitionist, educator, writer, poet, translator, and women's rights activist. Learn more at salemstate.edu/charlotte-forten.
Looking to learn even more about local abolitionist Charlotte Forten? Download the Salem Heritage Trail App to your smart device and walk the Heritage Trail while stopping at one of Salem's newest parks Charlotte Forten Park. This park was built on land reclaimed from the South River, this plot has historically been the site of many wharves and warehouses. The park was named in honor of Charlotte Forten Grimke, a leading social justice activist in the nineteenth century. Grimke advocated for equality for women and people of color, education for all, and for the end of slavery. Listen to the audio tour by clicking the link here https://bycell.mobi/wap/default/item.jsp?entryid=ECMzc1Nw==&itemid=143160
Salem United and the history of Negro Election Day
Learn more about Salem United, and the history of Negro Election Day. The Third Saturday of July is traditionally known as "Black Picnic Day" in Salem. Dating back to 1740 in Saugus, Negro Election Day was a day of celebration for annual elections. In 1880 the event was moved to Salem Willows Park. Over the years, the event has had different names, including Maids Picnic, to honor workers, and Emancipation Day, when it was a Black political convention. The event was moved to the third Saturday of July during World War II. In the 20th century, Jazz greats like Duke Ellington and Cab Calloway performed for the event. Salem United took over management of the event in 2014, and today the organization works to preserve historical significance.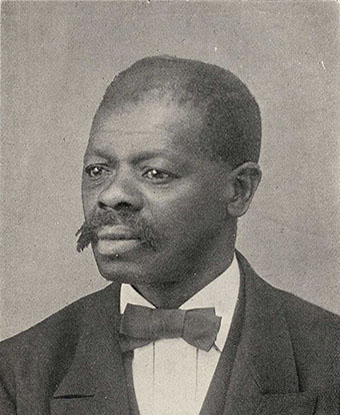 Visit the grave of Reverend Jacob Stroyer (1848 – 1908) in Greenlawn Cemetery (his is #3 on the map, which is linked). Stroyer was an author, social reformer, and minister. He was born a slave on a plantation in South Carolina, and after the Civil War he educated himself and made his way to Massachusetts. He was the African Methodist Episcopal minister and pastor of the Salem Colored Mission for 25 years.  An articulate speaker and talented writer, he chronicled his life as a slave, which was published in 1879 as, "My Life in the South," and continues to be cited by historians and anthropologists today.  Learn more at nps.gov
Categorised in: Do, Learn, Plan, Uncategorized
Tags: Black history, Heritage Trail, History, Things To Do